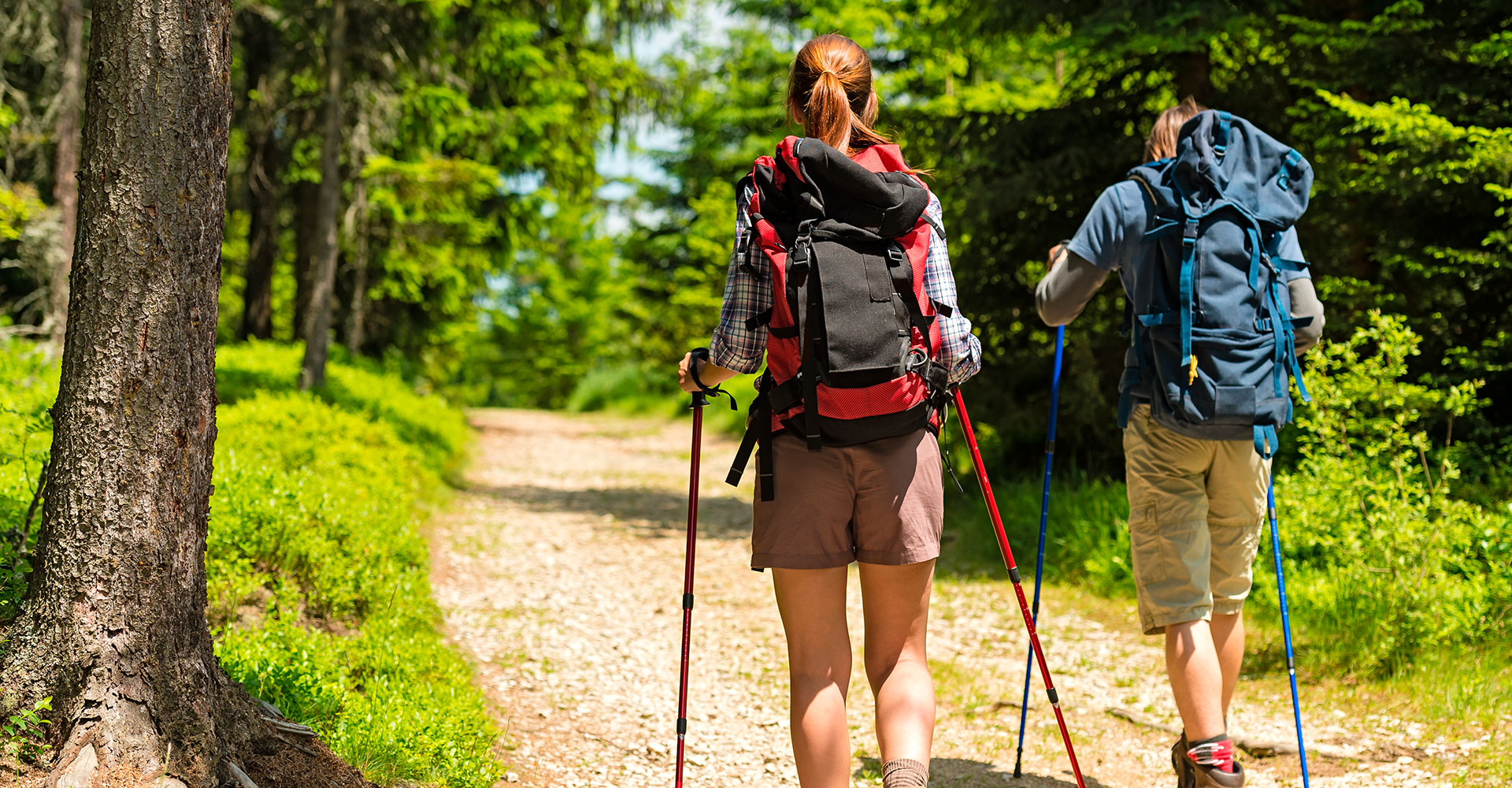 Take a walk on the mild side
The grandeur of our Panorama Platform with its unparalleled view of the surrounding mountains and the magnificence of Mother Nature. Europe's Hiking Village of Truden in the Nature Park is the ideal vacation spot for everyone yearning for simplicity, but also looking for something special. When you spend your hiking vacation in the hiking paradise of the Trudner Horn / Monte Corno Nature Park, you'll not only experience Mother Nature up close – You'll come to know her intimately! We, your hosts, are certified hiking specialists, and will do our utmost to ensure that you enjoy a superlative experience.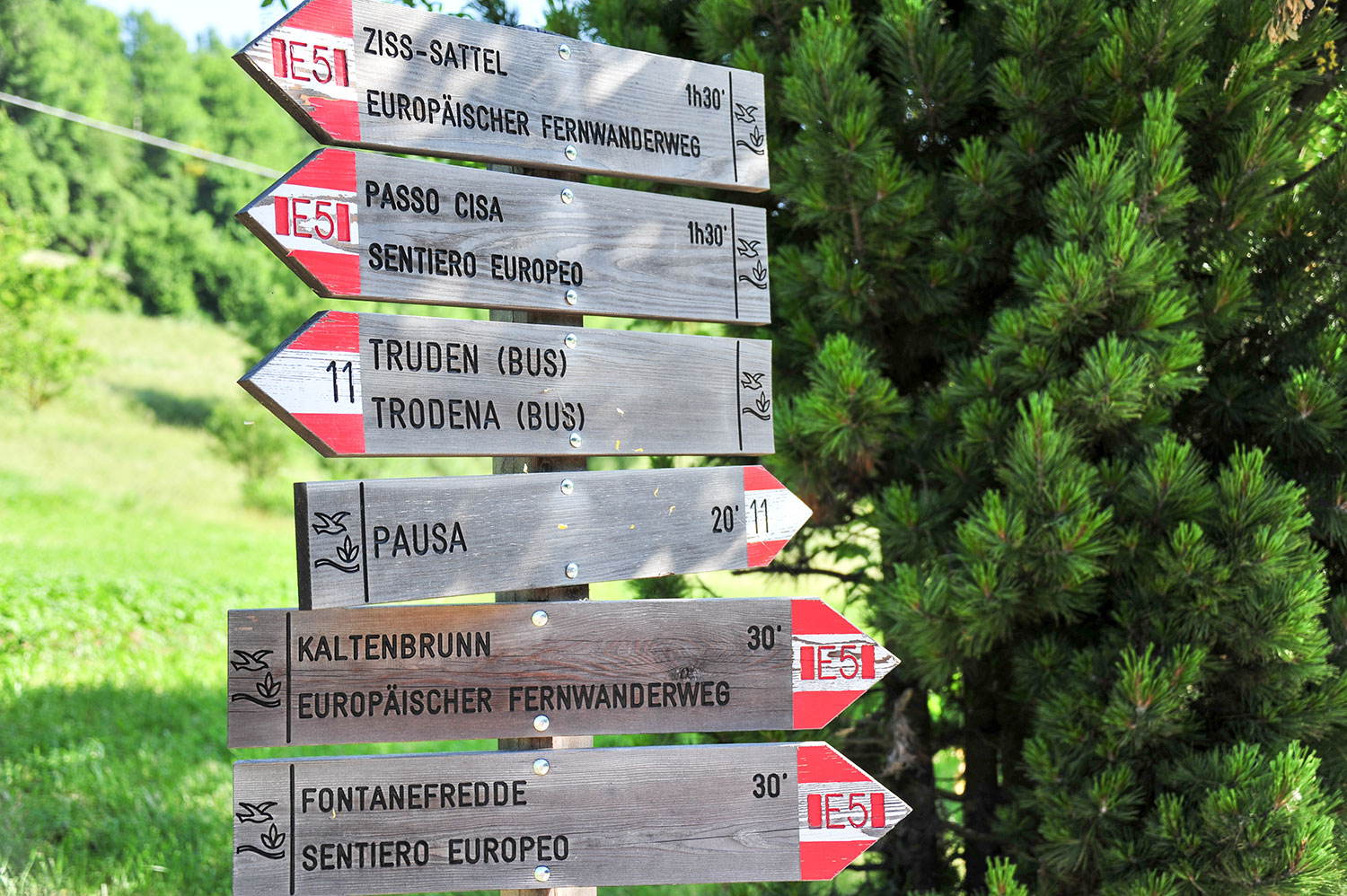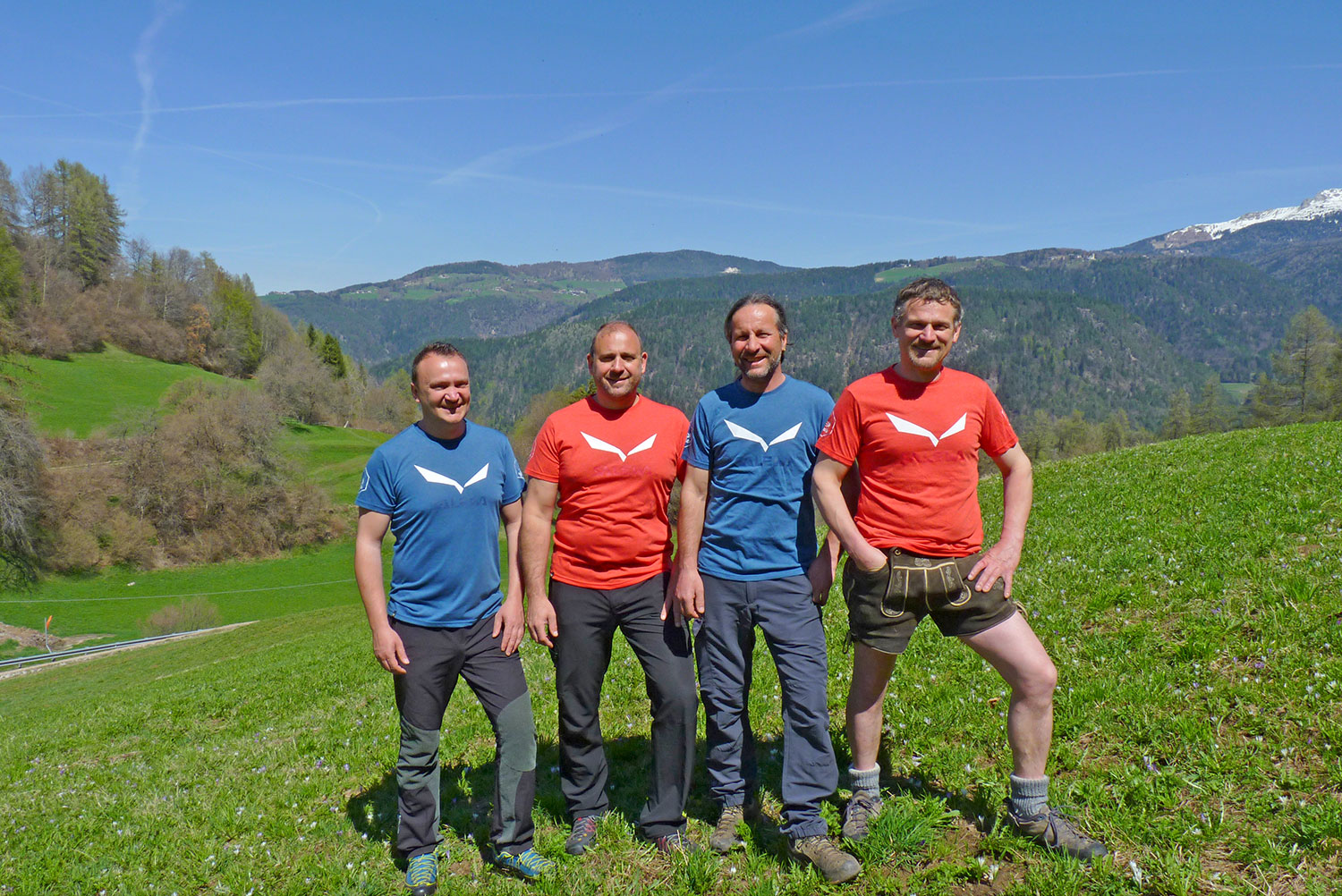 Our hiking guides – Competent, friendly, and authentic
Our certified hiking guides have hiking in their blood and in their hearts. They know our homeland and the infinite variety of hiking trails in the hiking paradise of the Trudner Horn / Monte Corno Nature Park like the back of their hand. They can share with you authentic and vivid stories about the land and its people.
Pure enjoyment for hiking enthusiasts wishing to participate in guided tours.
Springtime in the mountains with the verdant fields… High summer on the alpine meadows… Exploring the mountain summits… Golden autumn days in the Nature Park… Or wintertime hiking with or without snowshoes… Let our certified hiking guides take you on a journey of discovery.
Photo hiking guide: f.l.n.r. Michael Epp, Christoph Haas, German Varesco, Thomas Winnischhofer
Tyrolean "Wanderlust" – Accompanied by friendly hospitality, tradition, and quality
Come and escape from your day-to-day cares in our certified hiking hotel. Our quality program – which guarantees you a first-class level of services and amenities – documents the high standards we uphold when it comes to hiking.
Services and amenities
Your hosts are qualified hiking guides (hiking and tour advice)
At least two guided hikes with a certified hiking guide conducted each week
In-house equipment rental (backpacks, hiking poles, child-carriers, snowshoes)
Starting point for hiking, close to the network of hiking trails, right in front of our hotel
Information materials and hiking maps