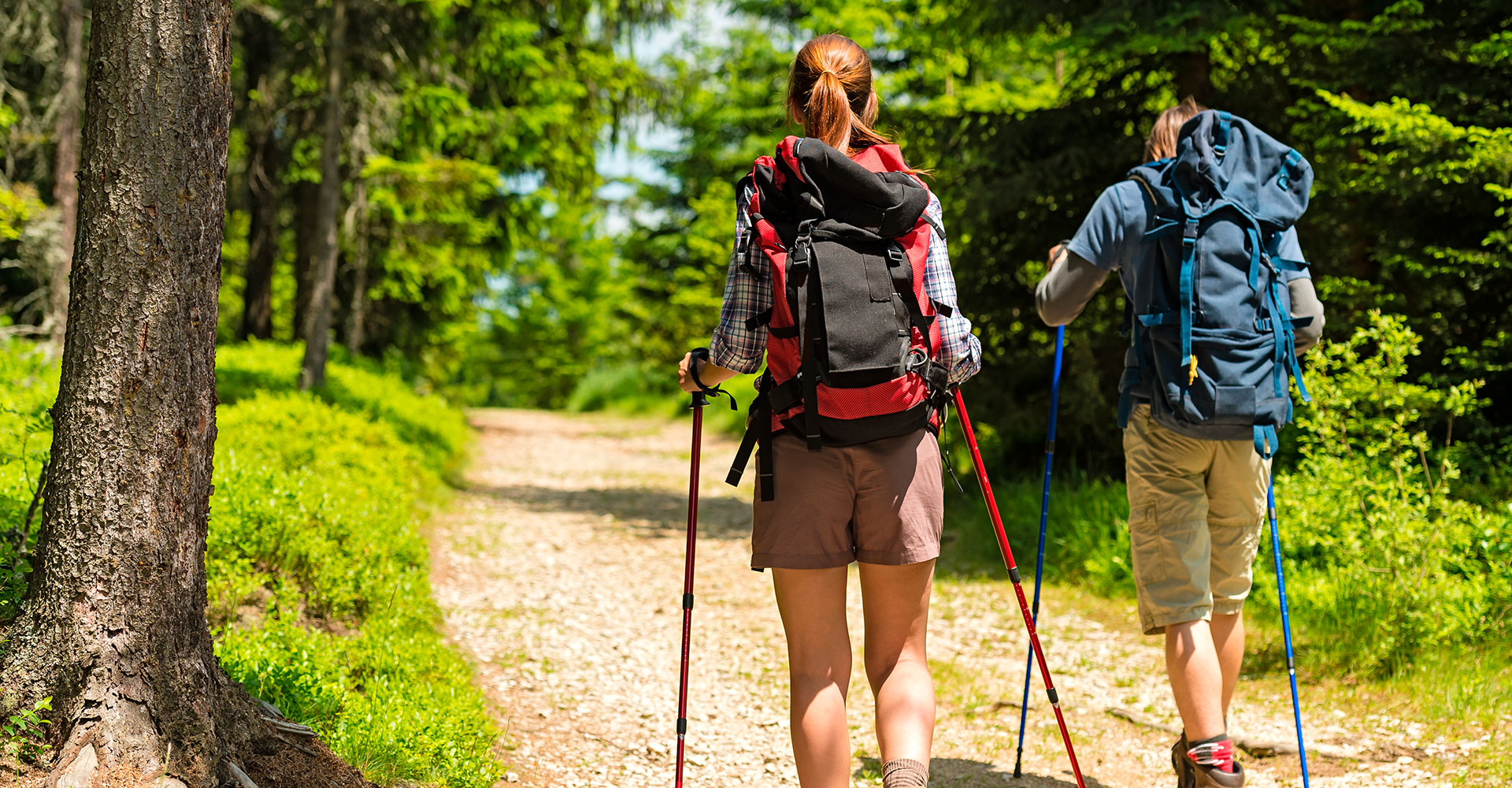 The hiking paradise Truden / Trodena
Truden is situated on the sunny side of the Alps. This extraordinarily favorable location gives Truden an early spring and a golden autumn. From mid-April to mid-November, Truden is a hiker's paradise. Here in the south of South Tyrol, you can explore pristine larch forests, luscious meadows strewn with wildflowers, and majestic mountain peaks. The flora and fauna in the Trudner Horn / Monte Corno Nature Park make a hiking vacation here into an experience for the whole family.
Numerous marked hiking trails will lead you all through the Nature Park. And there are refreshment stops at the Cislon Alm, the Krabes Alm, and the Horn Alm.


Culture, nature and history
There is plenty to see and do in South Tyrol. The nearby gardens of Trauttmansdorff Castle are home to plants from all over the world, as well as from the Alpine region. Discover water and terrace gardens, a Japanese garden, cacti and succulents, olives and grapevines. In Bozen, some 15 minutes away by car, can be found the museum housing Ötzi, the man from the ice, one of the most important archaeological finds ever made. He lived over 5,000 years ago in South Tyrol and his remains were discovered by chance in 1991.
Fun in the water and adventure in the air
South Tyrol and especially the Unterland are renowned for their numerous bathing lakes and outdoor swimming pools. In the valley, in Auer / Ora, and in Neumarkt / Egna, there are two splendid outdoor swimming pools, with large basins and water slides and all the trimmings. And if you find it too hot there, you can still seek some refreshment in the nearby mountain lakes – e.g., at the Lake Fennberg / Lago di Favogna above Kurtatsch / Cortaccia or at Lake Göller in Aldein / Aldino.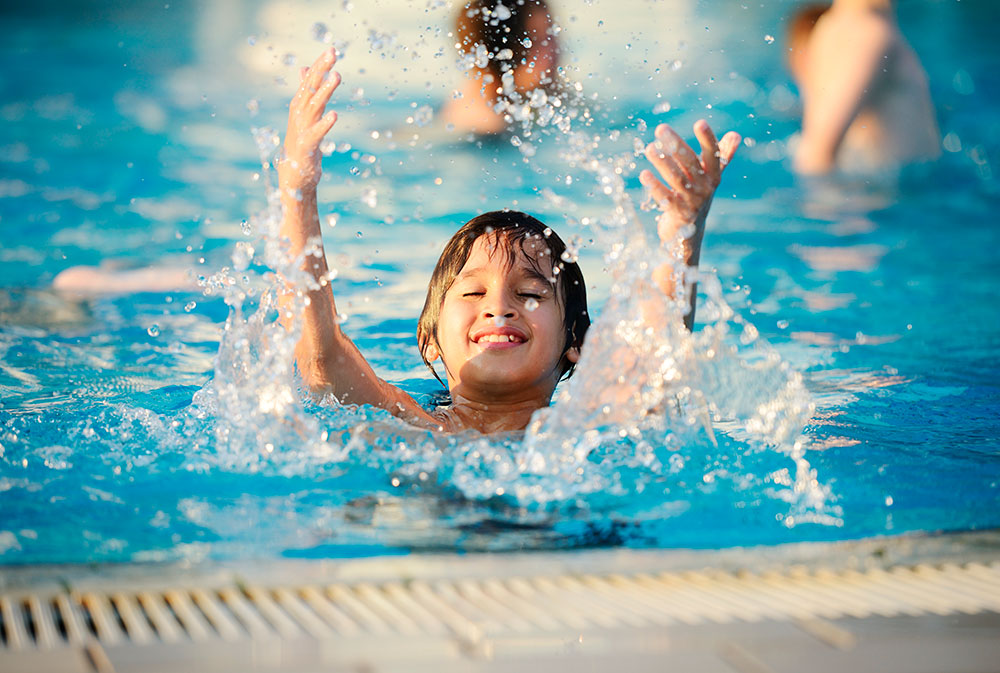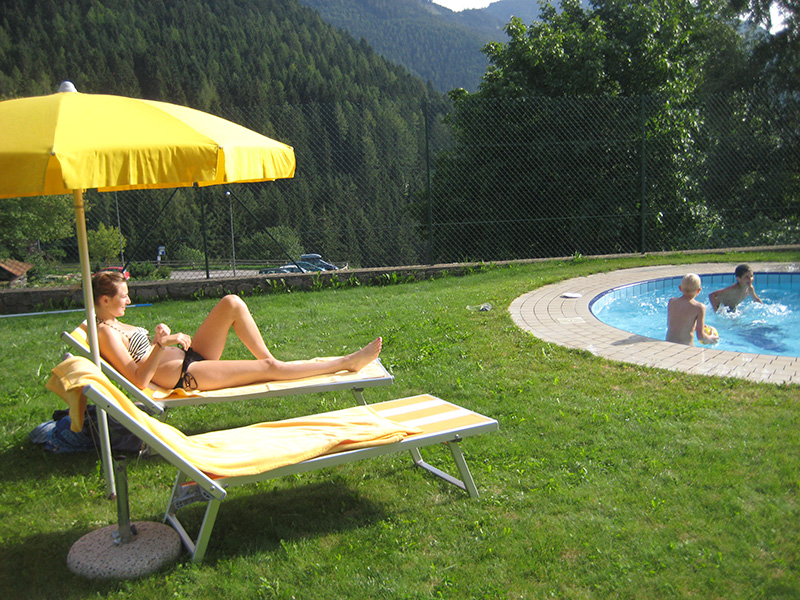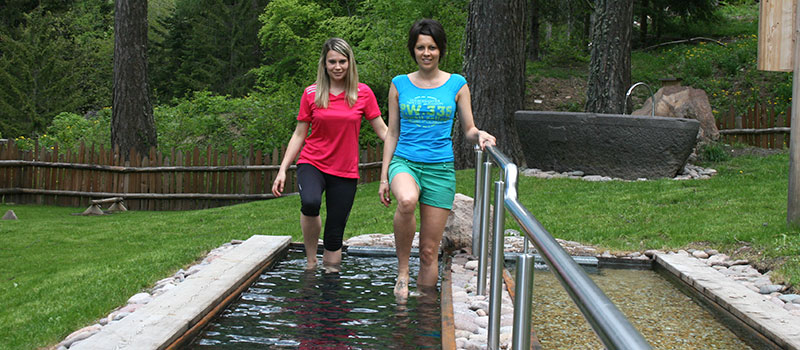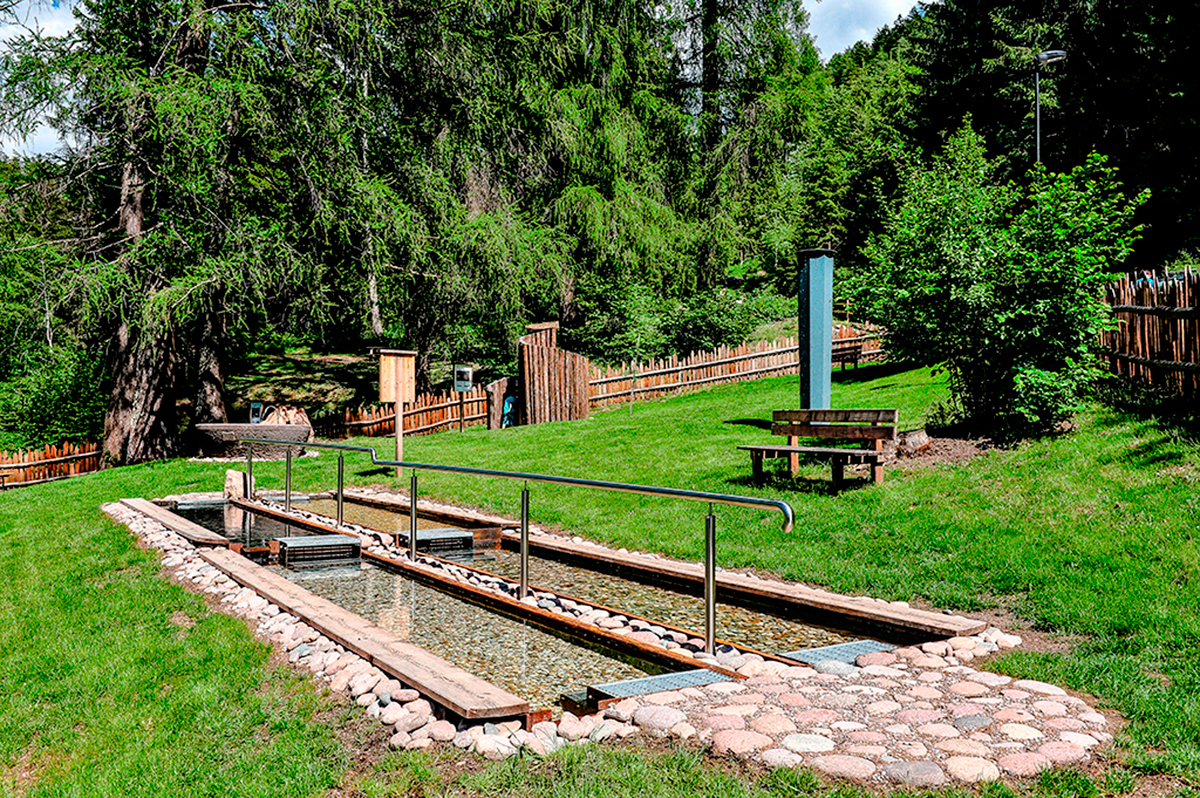 Kneipp therapy
The Kneipp facility in Truden is only ten minutes away from Wiesenheim. It's far from the hustle and bustle, spread out under mighty larches – a gem resting in the midst of a peaceful landscape. A typical picket fence gives the water world the flair of a recreational oasis where your mind and body can benefit from the healing powers of the water in the context of an alternative therapy.
The facility has the following features: Arm bath, facial immersion basin, water treading basin, cold shower.
Mountainbiking between mountain peaks and grapevines
Dolomiti Lagorai Bike Mountainbike Region – Trudner Horn
The Trudner Horn is an exquisite mountainbike region with a network of routes 900 km long. The marked tours are an experience for families and experienced bikers from April till October. But the Trudner Horn Nature Park is no stand-alone biking island. Because it is conveniently connected with such neighboring areas as the Rose Garden, the Latemar, the Fleim Valley (Trento), and the Dolomiti Lagorai Bike Mountainbike-Region, beginners, families, and extreme bikers can all enjoy the experience of a lifetime.